Do you ever ask yourself:
I'm really good at what I do.  But am I still excited about it?  Am I really fulfilled doing it?
I'm afraid I may sink into complacency, "Is this all there is? Is there nothing more?"
As a leader with lots of experience, what can I do next to make the biggest impact? What will you get?
Together we will:
Assess where you are now, and your outstanding skills and experience that you want to continue to draw on.
Discover your deepest passions at this point in your life that you'd like to fulfill.
Set specific goals to achieve your next dream.
Devise a plan for how to meet your new goals and a timeline for getting there
Joining the NEW Discovery Group may be just for you!
What do you get?
Join us NOW for a one-time fee of $149, where you'll also receive a copy of my new book, "Prime Spark: Women Over 55, It's Our Time!".  This is an Introductory price and won't be available again.
We will meet one hour a week over Zoom for SIX weeks, starting soon.
We will also be using questions in the "Prime Spark" book to explore where we are and where we want to go.
[/et_pb_cta][/et_pb_column][/et_pb_row]
Wondering if the new Discovery Group is for you? Want to learn more about what it is and hear from me directly on how this could benefit you?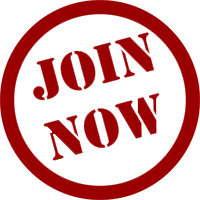 If you know now you'd like to sign up for the group, click on the button above to sign up and pay through PayPal.
The Prime Spark Discovery group was a wonderful opportunity to meet interesting women and to talk about things that we (as older women) normally would not have the chance to speak frankly about.  I admire Sara's effort to empower women and to change society's biased perceptions about older women.  
I am grateful for being a part of this group of hearing other women's stories and journeys that have inspired me to keep dreaming "No Matter What" and realizing that anything is possible "No Matter your Age". Their unique and special gifts of sharing their knowledge have inspired me to keep developing myself to discover my own. Thank you for the courage and motivation to help me continue on my journey to keep seeking my truth to be confident enough that will allow me to make an impact on others.  Thank you Sara for the opportunity and your generosity in allowing me to share and hear the wisdom and perspectives of such diverse strong and powerful women! 
Sara Hart is the prime spark! She masterfully creates an inspiring, intimate environment in her groups that allows women to discover and share their experiences, insights and natural wisdom. What I found most impressive is the way Sara models speaking truth and the ability to invite the expression of discrepant views in a way that builds safety and understanding, a rare ability that is sorely needed in today's socially and culturally diverse world.  Brava, Sara!
I look forward to Sara's Prime Spark Discovery Group every week. The women in the group are simply amazing–each so gifted and creative. There are too few places to have thoughtful and meaningful conversations like this with our peers, and the Prime Spark Zoom calls let us do it without even having to leave home.
The Prime Spark Discovery Group exceeded my expectations in every way.  It was a fabulous group of women with a wide range of backgrounds, life stories, ages (more than 20 year span between us), and pearls of wisdom.  Sara used the questions from the Prime Spark book as a framework, and it brought out out key life lessons, perspectives on life going forward, and strong support for each other.  For those pondering life going forward, or just wanting to pause and contemplate where you are now in your life, this is perfect!
As a woman who is 66 and still working, I wanted to join with other women who were going through a similar stage – working, but thinking about what is next.
Sara Hart's group was so congenial and supportive, so honest and generous. I highly recommend!
Taking part in Sara Hart's Prime Spark Discovery Group has been a tremendous joy.  It's not often that we get to meet up with a group of such wise and experienced women to discuss the blessings and challenges of become an older woman in today's society.  It truly made me reflect on who I am as a 55+ woman, but also how I want to be treated and viewed as an older woman.  The bonus of it all was understanding that I have complete control over how I proceed into older womanhood and how I choose to represent women of my age as I carry out my beautiful life.
[/et_pb_section]
Sara B. Hart, Ph.D.
Speaker, Coach, Author, Consultant 
                                                                                                           A lifelong advocate for social change.  Sara is a successful entrepreneur, speaker, author, and consultant to organizations.